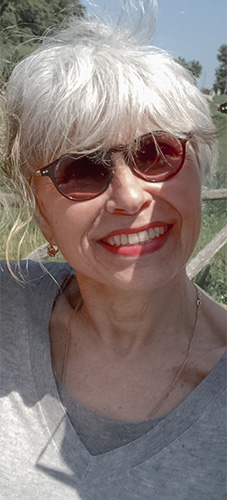 I am a decorating artist specializing in floral design.
My professional training began in Parma with a seminar in flower arrangements at the "Scuola Internazionale d'Arte Floreale Ontoflos di Brescia" and continued with a five-year course at EDFA - Ente Decorazione Floreale Amatori in Genova which I completed in 2000.

In 2001 I obtained my diploma as Window Display Designer at Accademia Vetrinistica Italiana in Milan and in 2002 I won second place in the competion "Novi in Fiore".
Since 1998 I have been creating floral arrangements for events and all my work is bespoke for the individual; I make it a priority to listen and capture the wishes of each client.
I always take time with clients, never rushing meetings and conversations, in order to truly understand their tastes and requirements for every occasion.

In 2007 I joined the Associazione Calligrafica Italiana and I have attended various calligraphy courses to perfect my ability to create beautiful invitations and personalized cards for every occasion.
Another important aspect of my professional and creative path is my PAINTING.

Through my own personal growth as well as specialized courses, I have managed to channel a natural aptitude to allow me to express my own world within and the relationships I share with others.

From the simple pleasure of expression, I moved on to painting workshops and small exhibitions, followed by broader reaching work. In these pieces feminine figures can be seen to stand out, defined by some as "sisters in spirit".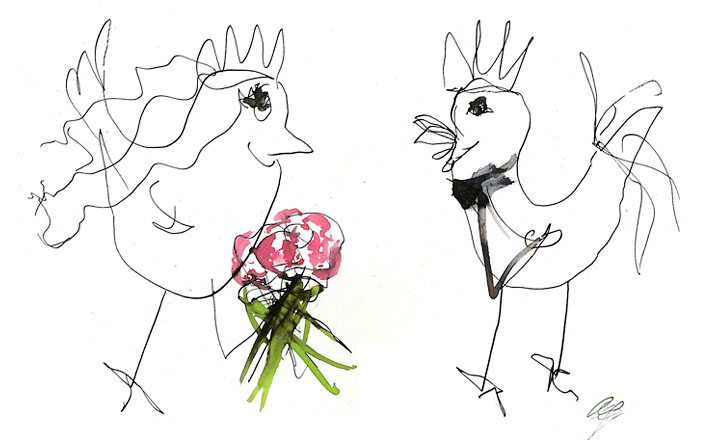 Over years, almost by chance, I discovered an interest in depicting friendly hens which to me have come to be a metaphor of a simpler and freer time.
I have chosen, on various occasions, to donate my services to charitable causes.