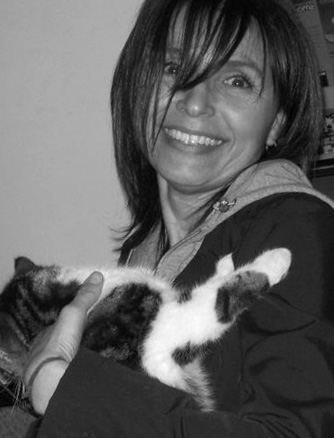 I AM AN ARTIST DESIGNER SPECIALIZED IN THE ART OF CREATING FLOWER ARRANGEMENTS.
I STARTED MY PROFESSIONAL TRAINING IN PARMA WHERE I ATTENDED A WORKSHOP OF FLORAL TECHNIQUE AT THE INTERNATIONAL SCHOOL ONTOFLOS OF BRESCIA, THEN I WENT TO THE EDFA (ENTE DECORAZIONE FLOREALE AMATORI) IN GENOVA FOR FIVE YEARS, TILL 2000.
IN 2001 I GOT MY DIPLOMA IN WINDOW DRESSING AT THE "ACCADEMIA VETRINISTICA ITALIANA" OF MILANO AND IN 2002 I WON THE SECOND AWARD OF THE CONTEST SHOP WINDOWS "NOVI IN FIORE".
SINCE 1998 I HAVE BEEN PRODUCING FLORAL DECORATIONS FOR EVENTS AND CEREMONIES. BEING AN ARTISAN I PROVIDE A CUSTOM-TAILORED SERVICE.
I WORK CLOSELY WITH THE CLIENT WITH A VIEW TO UNDERSTANDING THE CLIENT'S NEEDS, BOTH CREATIVELY AND FROM A BUDGET PERSPECTIVE.
MY AIM IS TO DISCOVER THE CLIENT'S TASTES AND WISHES AND TO TURN THEM INTO REALITY.
THE FLOWERS ARE ALWAYS OF HIGH QUALITY STANDARD AND AT COMPETITIVE PRICE.

ANOTHER IMPORTANT SIDE OF MY PROFESSIONAL AND ARTISTIC WORK IS THE PAINTING.
THROUGH MY PERSONAL GROWTH AND WHAT I HAVE EXPERIENCED IN DIFFERENT COURSES I AM ABLE TO SHOW MY INNER WORLD AND MY RELATIONSHIP WITH OTHERS.
I HAVE OPENED A LITTLE SHOWROOM IN THE OLD TOWN CENTRE OF NOVI LIGURE WHERE I DISPLAY MY CREATIVE WORKS.
FROM THE PLEASURE OF THE EXPRESSION I ORGANIZE SMALL ART EXHIBITIONS AND OTHER BIGGER PROJECTS FOCUSED ON FEMALE CHARACTERS CALLED BY SOMEONE "SISTERS OF AFFECTION".
WITH REFERENCE TO MY PROFESSIONAL COLLABORATION AS FLORAL DESIGNER FOR WEDDINGS AND EVENTS WITH VILLA SPARINA RESORT, I HAVE DISCOVERED A PARTICULAR INTEREST IN PAINTING FUNNY HENS THAT I CONSIDER TO BE THE METAPHOR OF A SIMPLE LIFE LIVED IN FREEDOM.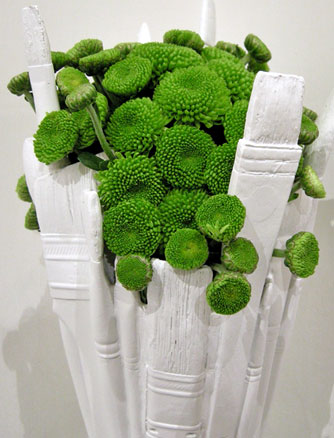 COLLABORATIONS
VILLA SPARINA RESORT

EXHIBITIONS
- COLLECTIVE ART EXHIBITION WITH "MULIERES" IN FAVOUR OF AMNESTY INTERNATIONAL - MILANO, SPAZIO SIRIN, 2003
- ARTE NAVIGLI, MILANO, 2004
- ITINERARIES OF ART, NOVI LIGURE, FROM 2005 TO 2011
- SPAZIO EKLECTICA, MILANO 2007
- COLLABORATION FOR THE ILLUSTRATIONS OF LORENZO OGGERO'S BOOK "MANAGEMENT AND GOLF"
- SOLO EXHIBITION, ALESSANDRIA, MUSEO ETNOGRAFICO "C'ERA UNA VOLTA", 2010

LINKS
>> VILLA SPARINA RESORT
>> STRAF
>> GRAND HOTEL ET DE MILAN
>> STUDIO PALADINO
>> RIBOLIPAI
>> SINCRASI
>> LIFEVENT
>> IN-VITA
>> BODRATO CIOCCOLATO
>> GOZZO S.A.S